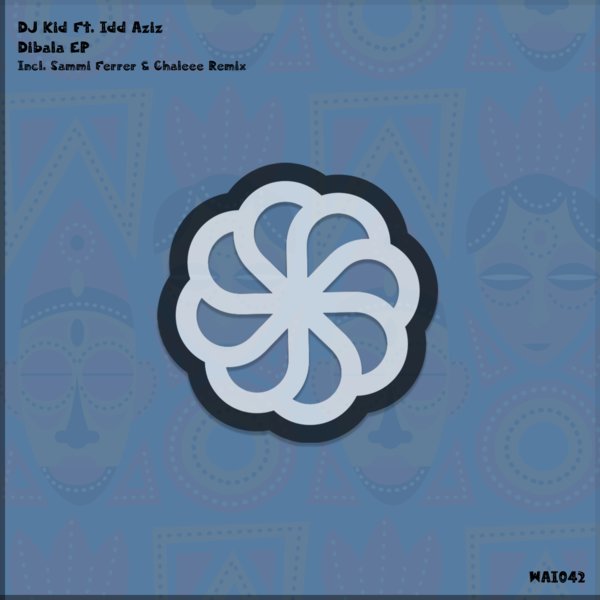 As we add to our diverse profile of new African Electronic Music. We are happy to introduce to the label DJ Kid, Idd Aziz for the package Dibala. Taking a step into the progressive Afro House sector we welcome this beautifully organic track which allows the space for Idd Aziz to shine with his amazing voice.
Dibala was created by Idd Aziz for his close friend. The track dives into the vocals of Idd Aziz and expands as he lays the track with beautiful vocals and harmonies showing a tribute to one of his closest friends.
The original composition from DJ Kid allows room for Idd Aziz to dive in and express his gratitude to his friend With DJ Kid. The baseline and kick carry you on a sensual journey across African Electronic Music whilst Idd Aziz brings you back with his staple vocal which is known across the afro house scene. The melody gives you that progressive feel which takes you right into the Summer Months. We can see this being part of everyone sets soon.
Accompanied by a remix from producers Sammi Ferrer and Chaleee which take on vocals from Idd Aziz and have turned it into a club anthem. The smooth melody which gives the beat life alongside new percussive elements which draw the attention of the listener in we are hoping this remix takes off especially in the summer months.
Alongside a new remix from producers Sammi Ferrer and Chaleee, which features the captivating vocals of Idd Aziz. This remix has been transformed into a club anthem, complete with a smooth melody that breathes life into the beat. The addition of new percussive elements draws the listener's attention, making for an even more engaging experience. We are hopeful that this remix will take off, especially during the summer months.
We are thrilled to continue diversifying our profile by including progressive Afro House to our label. We extend our gratitude to DJ Kid and Idd Aziz for believing in our label to deliver this exceptional remix. Thank you for your continued support.