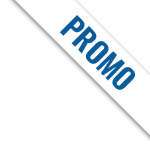 Something New (Kraak & Smaak Remixes)
RPM109 | 2023-03-10  
Continuing the pressure for 2023 see's the outstanding talents of Dutch trio KRAAK & SMAAK remixing REEL PEOPLE & MUHSINAH – SOMETHING NEW.
SOMETHING NEW is taken from the new REEL PEOPLE album, LOVE2 dropping on 24th March 2023.
REEL PEOPLE, spearheaded by talented triumvirate OLI LAZARUS, MIKE PATTO and TONI ECONOMIDES, builds on a slew of quality releases on the RPM label this year including remixes of KELLI SAE – RIGHT NOW (GRANT NELSON) and ROBIN S – SHOW ME LOVE (EMMACULATE) and, most recently, TURBOJAZZ & SEAN MCCABE interpretations of LYDIA HARRELL's SUNSHINE ANDERSON remake HEARD IT ALL BEFORE.
Hailing from Washington DC, MUHSINAH continues to push the boundaries of soul and electronic fusion. Her previous boundary-breaking output has, impressively, earned the attention of luminaries ranging from COMMON to RADIOHEAD's THOM YORKE and makes MUHSINAH the perfect studio partner for a release closing one epic REEL PEOPLE MUSIC chapter and starting an exciting new one.
Dutch producer, dj and live band outfit KRAAK & SMAAK have been making music since 2003. Sharing a love for all sounds eclectic, the trio's output has been similarly wide in scope and originality, and over the years their electronic, deep house, disco, funk, downbeat sounds have found their way onto international dancefloors and into living rooms alike.