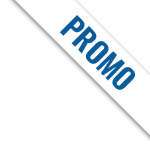 Ocha welcomes some new fam to the legacy! Please put your hands together for Niya Wells and Steve Howerton!
Steve and Niya come to Ocha with their second collaborative project titled Silver Lining. For their debut they are joined by label boss and artist Coflo in what is a dance-filled soulful 2 track single release.
The digital A side is the original full vocal treatment from Niya. Clave driven syncopation, full of lush-ness…silver lining tells the story that there is always something better for ya! 'You've got one life…so start living!'.
The digital B side is a sparse, quicky-yet-deep and musical remix. Taking a left turn, when you shoulda' made a right. An extended two part journey to make use of what is almost a 9 minute arrangement. Plenty of dance-weaponry in this mix.
Lyrics written and performed by Niya Wells.
Music written and produced by Coflo & Steve Howerton
Arranged by Coflo
Mix and mastered by Cody 'Coflo' Ferreira for MindBodyAudio.com
Executive Producer: Carlos Mena
A&R: Coflo
Coflo@ocharecords.com