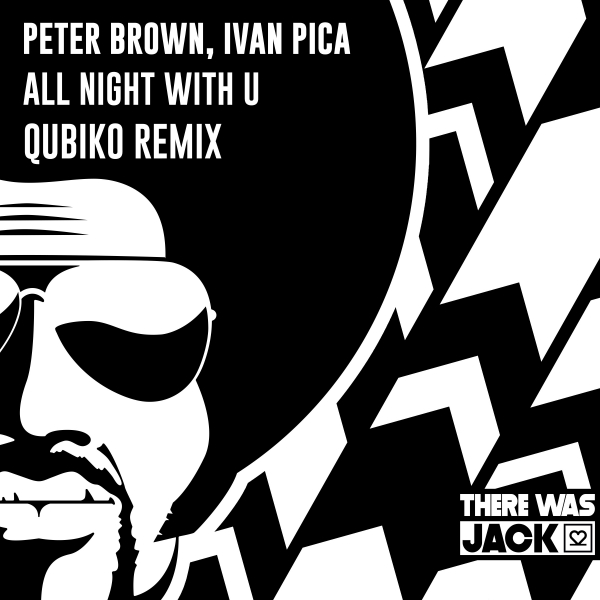 There Was Jack starts the new month with a fantastic remix.
Our first release of the year was 'All Night With U' presented by Peter Brown and Ivan Pica, and this one performed very well on the stores and streaming platforms as well. Now we can say it was one of our most successful release of 2022, besieged the charts and led the Traxsource House chart.
Peter Brown and Ivan Pica are well-known characters of the House music world, we feel we don't have to introduce them for you, since they belong to the elite of House music for a long time. They already toured the world as DJs and they released songs on high-noted record labels.
We are so delighted that Qubiko shows up at There Was Jack for the first time to present his new version of 'All Night With U'.
Qubiko is an Italian DJ/producer who grew up with close connection to music, beats and harmonies. In the past 7 years he worked hard to reach his goal and became a successful House producer with individual style.
He already worked with well-known artists like Sam Divine, Enzo Siffredi, Ruben Mandolini and so on. He released his best tunes on famous record labels such as Defected, Toolroom or Suara and presented a bunch of great remixes as well in the near past.
We feel Qubiko's new version of 'All Night With U' is a perfect job. He combined his own soundworld with the tools from the original song and it all resulted a really dynamic and professional remix. We think we will face this one on the top charts really soon.
Download 'All Night With U' remix by Qubiko now!