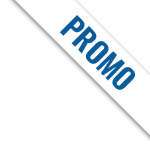 I Miss You
Ike Burnstein, DJ Spen, & Thommy Davis Vocal Mix

(6:19)
I Miss You
Ike Burnstein, DJ Spen, & Thommy Davis Extended Original Mix

(9:57)
I Miss You
Ike Burnstein, DJ Spen, & Thommy Davis Extended Instrumental

(9:57)
Randy Roberts & Richard Burton "I Miss You"
(Kenneth Gamble & Leon Huff)
Produced by Ike Burnstein, DJ Spen & Thommy Davis
All Vocals by Richard Burton & Randy Roberts
Instrumentation by Gary Hudgins
Published by Warner Chappell Music Inc.
Kelly Spencer, Sean Spencer & Thommy Davis Executive Producers
___________________________________________________________________________
Quantize Recordings is elated to release this timeless classic in tribute to the legendary Harold Melvin & the Blue Notes.
Ike Burnstein, Thommy Davis, and DJ Spen bring you another soulful house gem courtesy of Randy Roberts and Richard Burton's sublime rendition of "I Miss You". The tune has remained a staple in soul circles for nearly 4 decades and this up-tempo, dance performance will have audiences singing this amazing song with their hands in the air once more.
The musicianship of Gary Hudgins, with Ike and Spen on the beats bring authenticity to this release with 3 versions for your listening pleasure. The Vocal mix contains all the song's essential elements, while the Extended Original version is packed with 10 minutes of classic R&B style & movement. Trust us, "I Miss you" is the unequivocally pure fire that
will amaze dance floors for the rest of 2022!
ENJOI!!!
01. "I Miss You"
(Ike Burnstein, DJ Spen & Thommy Davis Vocal Mix)
02. "I Miss You"
(Ike Burnstein, DJ Spen & Thommy Davis Extended Original Mix)
03. "I Miss You"
(Ike Burnstein, DJ Spen & Thommy Davis Extended Instrumental)