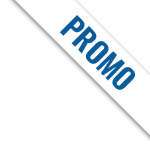 Soundcloud : https://on.soundcloud.com/BGifQ
The three producers have blended their influences in the studio, to deliver a solid 3-tracks EP, on which the trio provides uplifting house music cuts. The explosive and disco-infused « Let Your Body Move » opens the EP, using heavy sample beats and hiphop vocal gimmicks. It's followed by the jazzy « For The People » offering delicate piano melodies, smooth double bass, and organic drums.
« Summer Heat » concludes the opus on an energetic note : this punchy deep-house track blends funkish bassline, rhythmic synths and gentle piano chords.
Let your Body Move
"The explosive and disco-infused « Let Your Body Move » opens the EP on an uplifting and sexy groove…it uses filtered loops, sampled beats and hiphop vocal gimmicks to deliver a genuine dancefloor weapon, in a very Frappé way."