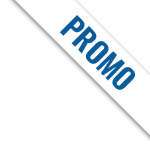 Whenever you mention Ezel & Rona Ray together there is magic in the making and we are proud to bring to you their third collaboration in the form of 'Don't Know Yet'
The process of Ezel and Rona to become creative partners in music has been a beautiful one. Separated in space by geography yet they manage to meet eye to eye in artistic flow and vision and when they set out to create something there's always an aroma sweet soulfulness that with 'Don't Know Yet' it's set out to spread and expand even further.
As the music unfolds we can hear traces of classic and modern sounds intermingling in Ezel's high vibrational production. These are met by the most exquisite pen and vocal delivery of Rona, who is a genius at creating the most intimate soundscape with both her melodies and harmonies that echoes a melodramatic feel and a natural sensuality.
You might not know it yet, but this is an absolute modern classic that we embrace and we hope you do too as you create magic on the dance floor.