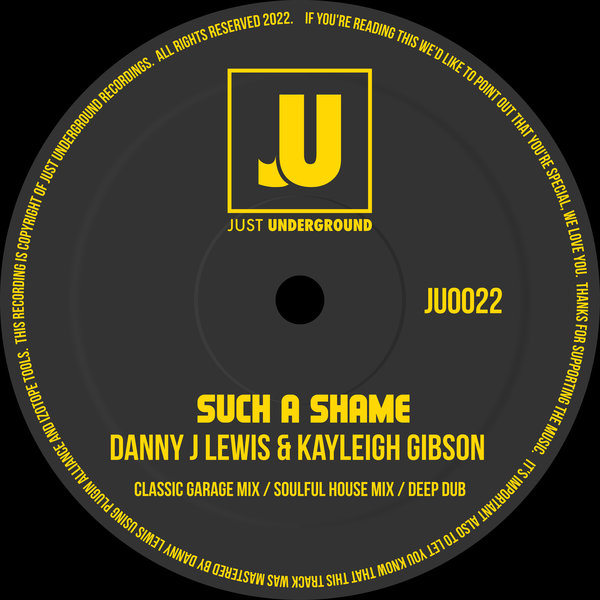 • Vocals Performed by Kayleigh Gibson. Recorded at Rogue Recording Studio, Wembley, London by MyKey Kew.
• All production/musical elements (except Electric Bass on the Soulful House mix) performed by Danny J Lewis.
• Electric Bass on Soulful performed by Marvin Masok
• All versions mixed and mastered by Danny Lewis for Just Underground Recordings
• Written by Danny J Lewis and Kayleigh Gibson.
• Published by Supreme Songs/Copyright Control
• This recording copyright Just Underground Recordings 2022, all rights reserved.