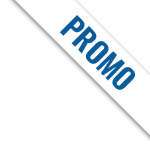 Stoim feat. Emory Toler "Dont Stop Me Now"
Music Written, Produced, Arranged, Mixed and Mastered by Stoim
Lyrics written by Stoim
Vocals Performed by Emory Toler
+Remix Produced and Mixed by Sean Ali & Munk Julious of Deep Soul Syndicate
Published by Quantize Music Publishing
DJ Spen, Thommy Davis & Kelly Spencer Executive Producers
Unquantize presents this breathtaking future classic written and produced by Stoim
featuring vocals Performed by the multi-talented Emory Toler. "Don't Stop Me Now" is an uplifting song with a powerful message. The production work is outstanding featuring feel-good vibes and soulful grooves that you will feel from the very first beat. Alongside the Original Mix is a Deep Soul Syndicate version that is a smooth and soulful journey into sound!
With Emory's smooth vocals and live instrumentation, this tune is sure to be considered one of the best Soulful House releases this year. "Don't Stop Me Now" is essential for your collection and will have you feeling optimistic every time you hear it!
UNQUANTIZE YOUR MIND!!!
1. "Don't Stop Me Now" (Original Mix)
2. "Don't Stop Me Now" (Deep Soul Syndicate Remix)+