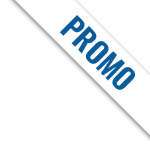 Jason Busteed is a European DJ and producer based out of the city of Cork, Ireland. With over twenty year's worth of DJing experience now behind him, Busteed has proven himself to be one of the finest selectors in the south of Ireland.
'Having always loved the vibe of the Afro house Genre and using a lot of that style in my club sets I wanted to try and put my own piece to the art'. 'Creeper & 5 point palm is my contribution to that style'.
5 point palm is a bass-line driven track made for intensity on the dance floor while Creeper has some deep stabs and a flowing vocal to tie in with the grooving drums.
In advance this EP has featured a Remix by Canadian duo well known as Tonepushers and German producer Oktal 3.
The Tonepushers remix takes the vocal elements of the original and dissects them over an old school organ bass-line and thundering drum samples. Swirly chords appear and disappear, occupying the spaces in the deep-tech treatment created by the duo.
While it so after receiving a an inspiration from Jason Buseed's 5 point palm, Oktal 3 depicts his solid sound by providing his crystal deep-house strips remix, filed with sizzled cutting synth and an exquisitely well-defined prominent bass-lines as powerful kicks are securing the bass of the track driven on by ever changing groove and percussion and takes the track to a deeper level.