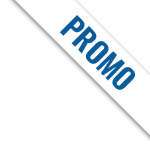 Intimate Confessions
An Afro Latin Brazilian musically fused testimony about the ongoing personal musical journey of Brutha Basil.
With as always the production expertise of super producer Kelvin Sylvester. Coming on the feature album "360 Degrees Of Brutha Basil" on Brukel Music.
Produced and engineered by Kelvin Sylvester and Brutha Basil
Vocals written, performed and arranged by Brutha Basil
Keys, Upright Bass and Melodica by Yuki Kanesaka.
Trumpet solo by Steven Montecucco
Drum programming by Kelvin Sylvester
Percussions by Kelvin Sylvester
Additional Timbales and shakers by Yuki Kanesaka
Mixed and mastered by Nelly Protoolz
Executive producers Brutha Basil and Kelvin Sylvester
Artwork Concept Brutha Basil
Artwork Concept Graphics Ryan Merry